We're pleased to announce a few new CloudShow apps to give you greater flexibility in what you can show on your displays! This week we've added Instagram, Microsoft Word, Microsoft PowerPoint, and PDF apps to the list.
Instagram
The Instagram app allows you to login with your account and display a slidedshow of images that are posted to your account. Note that the Instagram API is restrictive and doesn't allow you to pull images from other user's feeds.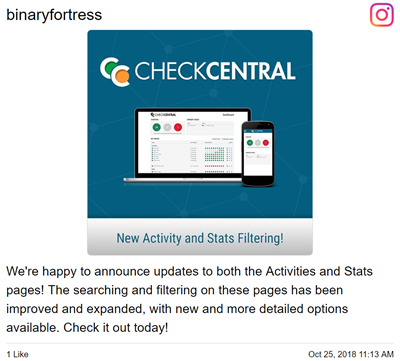 Instagram App
Word, PowerPoint, and PDF
On the Content Management page, you can now upload Word, PowerPoint, and PDF documents. They'll automatically get converted into a format that works with CloudShow, and you'll receive an email notifying you when the conversion is done. When the conversion is complete, you can add the newly uploaded files to the appropriate app for that file type. You can also use Word pages, PowerPoint slides, and PDF pages in the Image Slideshow app.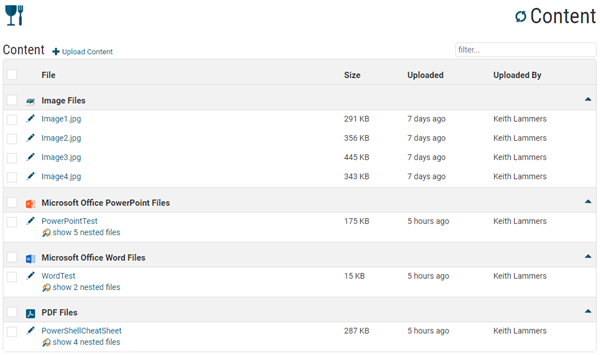 Content Management Page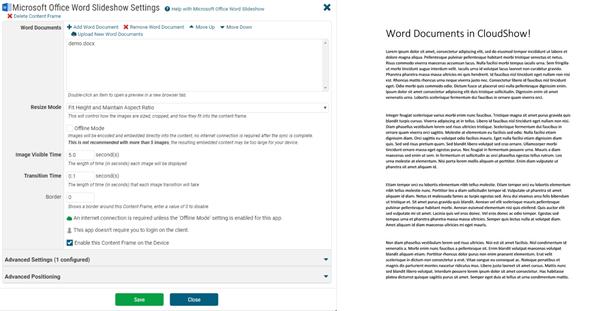 MS Word App

MS PowerPoint App
PDF App